Muslim Bandits: Philippine Terrorist Abusayyaf Death toll "Rising to 78 as of dawn of 9/05/2016"; Duterte ordered" "Wipe them Out".
Jolo Sulo, Philippines: The death as of September 4 is hitting 40 but just less than 24 hours, it already reached 78 dead casualties among the Abu-sayyaf group. There were no reports of Military Casualties as of today.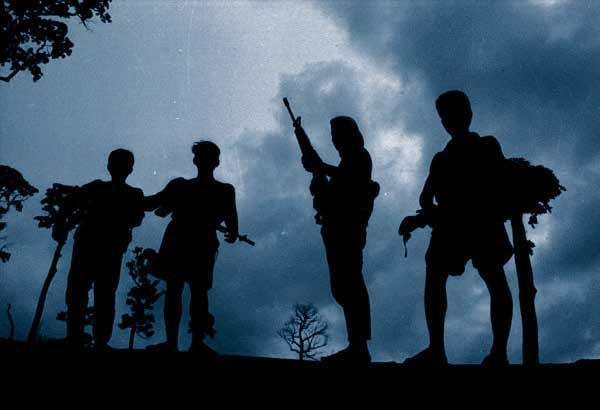 Filipino troops have killed about 40 Abu Sayyaf rebels in offensives on southern islands over the past week, as a new government intensifies operations to wipe out one of Asia's most formidable kidnap gangs. Battles on Basilan and Sulu islands since Wednesday killed one soldier and also wounded some two-dozen members of the al Qaeda-linked Islamist group, which gained in notoriety over the past few months with its beheading of two Canadian hostages. "A heavy firefight was still ongoing involving armoured vehicles, artillery fire and close-air support," Filemon Tan, spokesman of the Western Mindanao Command, told journalists, citing intelligence reports received late on Sunday.
The fate of the "Abusayyaf" is near
ZAMBOANGA CITY – Pursuing government troops have captured eight suspected members of the Abu Sayyaf as the Armed Forces of the Philippines moved closer to cornering the main bandit group still holding 18 hostages in the jungles of Sampinit, Basilan.


Col. Hermogenes Esperon of the Army's 103rd Brigade said seven bandits were captured in Serongan Thursday while fleeing from Barangay Mangalut, Tuburan.


Five of the suspects were identified as Ammodia Amain, Abbas Aspolin, Faizal Haled, Angie Saboani and Basil Saboani. Recovered were three firearms and assorted ammunition.



Esperon said the bandits may have sensed the presence of Scout Rangers conducting a patrol in the area and abandoned the houses.
Philippines: Abu Sayyaf blamed for attack in Davao City
President Duterte declares "state of lawlessness" after deadly blast in his home city that killed at least 13 people.
The Philippine government has blamed the armed Abu Sayyaf group for a blast that killed at least 13 people in the home city of President Rodrigo Duterte, prompting him to declare a "state of lawlessness".
Duterte told reporters in Davao City on Saturday that he "may invite uniformed personnel to run the country according to my specifications".
He said police and the military will be authorised to conduct searches "in a bid to stop terrorism".
"This is not the first time that Davao has been sacrificed to the altar of violence," the president said, adding: "It's always connected with Abu Sayyaf before. They gave a warning. We know that."
"We were ready for this," Duterte said when asked if the attack constituted a failure of intelligence.
Video shows hostages held by Abu Sayyaf Group pleading for help