FILIPINOS: "We are Sick & Tired of You DOJ Aquirre because you have no BALLS to file case on Delima Fast despite Mountains of Evidence ". You are no used to the President & to the Filipinos." YOU MUST RESIGN!
WE THE fILIPINOS ARE ALREADY SICK AND TIRED OF YOU DOJ SECRETARY VITALIANO AQUIRRE because you have no BALLS! You cannot even INDICT or simply FILE a case against delima despite of the Mountains of Eveidence Presented in all corners. I would say:" Delima is Tougher than you AQUIRRE because She immediately ARRESTED ARROYO at NAIA even lack of evidence but you have complete and more than enough. We say you don't have BALLS because you even wash your hand and let the NBI do it. ARE YOU COWARD? You are a BIG waste of TIME in DUTERTE ADMIN because Duterte is getting Affected by extending another 6 Months because it seems you don't know how to CURVE Criminality as this is the Promise of Our president to the Filipinos yet you have not even done ANY acevement and not even Once. What Accomplishment do you have as far as being a DOJ is concern? NOTIHING!. You MUST RESIGN because you are destroying the Name of Our president by your being sluggard and coward. RESIGN NOW!..THERE is one thing we are suspecting you are part of the Liberal Party Because you and Koko Pimentel has one common goal:"That Is:" TO PROTECT DELIMA! WE hope you are not because if you will betray our President Duterte by not fulfilling His Mission to eradicate crime which you are the HEAD then we will all Create a Peoples' Power to put you to Jail. With what you have shown now, we want to recommend you to RESIGN becuse you have not done anything except to malign our President by putting him to shame because of the extension of 6 months and we hold you primariliy Responsible because you head the Crime Prevention as DOJ Secretay yet you didn't do anything not even one thing except to prolong or using delaying tactic to prosecute delima which appears to us that you are a connivance to the enemy of CHANGE!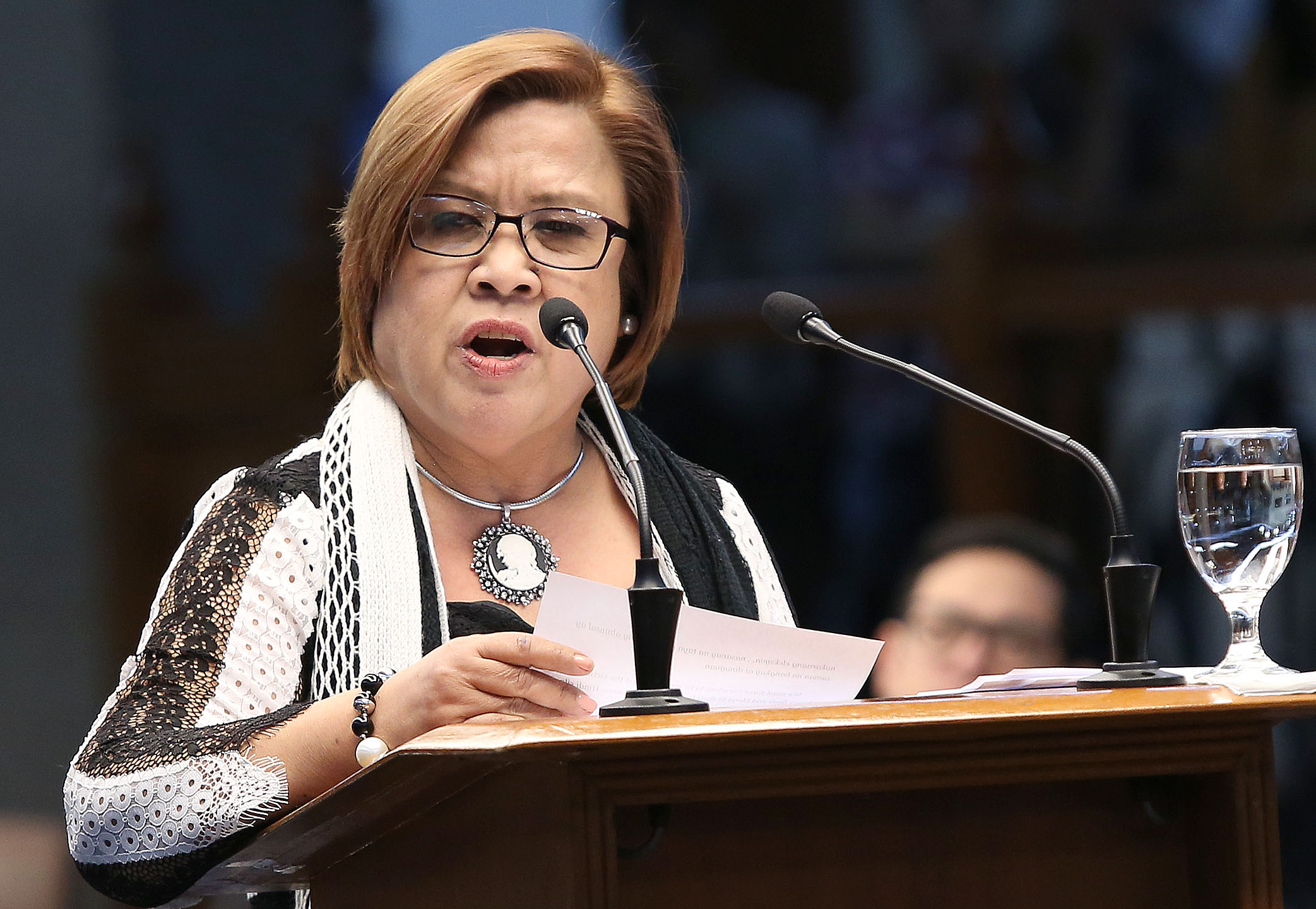 2 'narco mayors' weep before Rody. The President said politicians' careers would be destroyed once they are accused in public, even wrongfully. He cited the case of Albuera, Leyte town mayor Rolando Espinosa Sr., who surrendered to authorities after the President gave him an ultimatum or be shot on sight along with son Roland, alias Kerwin.
The President said he got wind of reports that Espinosa's operations might have spilled over from Leyte and reached Bohol, Cebu and nearby provinces.
MANILA, Philippines – Beforehand, President Duterte already announced that before he will sit the Presidency, He got Police Intelligence Reports that there are 5 Police Generals who were link to "Drugs" tagged as Drug Protectors and he asked them to surrender otherwise Duterte will name them in Public and humiliate them but these so called Police Generals remain defiant adn arrogant so they were named in Public including Mayors and some of them are crying in the media for losing their reputation which will be marked forever.
Duterte Describe these Drug Cartels in the Philippines is one of the highest rate in terms of global drug trade and is even more than the Drug cartel in Latin America because the involvement of these so called drug related syndicate has been named as "NARCO-POLITICS" which means Big politicians and even Police generals are involved in this menace.
Why "NARCO POLITICS? Because Politicians, Policemen and even the allege Personalities from Malacanang Palace's Cabinet members of the Republic of the Philippines are allegedly involve especially when they were seen in the luxurious Party of a Powerful druglords thus makes them alledgedly a "Drugs Coddlers"
Faced with the possibility of being shot on sight, two mayors wept before President Duterte as they pleaded with him to spare their lives and the humiliation of being publicly identified as local officials with links to the illegal drug trade.
Duterte said he ordered the concerned law enforcement agencies to assess the report identifying the two local executives as "drug protectors" before deciding whether to release the list to the public.
"The two offered to resign," Duterte said, adding he refused to accept the resignation pending further investigation.
Philippine National Police (PNP) chief Director General Ronald dela Rosa, for his part, said some governors and mayors from Luzon, the Visayas and Mindanao believed to be involved in illegal drug operations were now seeking refuge in Marawi City.
Speaking to editors and reporters of The STAR yesterday at Malacañang, Duterte said the two mayors paid him a visit at the Palace and tried to clear their names.
One of the two said some drug suspects could be dropping their names to evade arrest, Duterte said.
In the case of those allegedly involved, Duterte explained he was making sure that the list was double-checked and verified before he would make any announcement.
Unlike in the case of the so-called narco-generals, Duterte said he wanted to validate further the category of the two executives' alleged drug-coddling activities.
Huge Evidence of Delima's Drug probe